In the area of digital analytics, we support you in setting up and optimising your technology, data and reporting infrastructure.
To ensure sustainable business growth, data sovereignty and the corresponding analytical know-how are of paramount relevance. Depending on the maturity level of your company in the area of marketing intelligence, we support you at the start by selecting the most suitable technology and setting up the first relevant reports.
Through detailed analyses of your data, we derive concrete recommendations for action for your company. This will increase your long-term marketing efficiency and help to achieve sustainable success for your company.
Better understanding of the user behaviour of your potential and existing customers
Increase your marketing efficiency through holistic onsite and offsite optimisation
Optimised budget allocation thanks to comprehensive and channel-specific detailed reports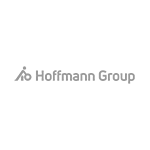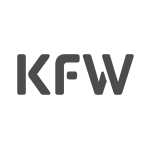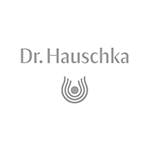 Assessment and analysis of your existing web analytics implementation with regard to defined goals, KPIs, reports and data quality as well as creation of a catalogue of requirements to optimise the web analytics implementation.
Development of an implementation concept including configurations in the AdTech system and support during implementation as well as testing, quality assurance and project management.
Setup of initial reports and dashboards for defined stakeholders. In-house competence building through training and education of staff via workshops or training on the job.
Regular monitoring of data quality and conceptual enhancement if required.
Support in data analysis and development of recommendations for action as a managed service.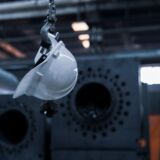 B2B
We work in the B2B environment in a complex environment with specific requirements in the field of web analytics. Thanks to DIGITAL FORWARD's extremely detailed expertise and suggestions for special solutions, we were still able to rely on a standard web analytics tool such as Google Analytics. Regardless of whether the discussion was on the business side or with IT – DIGITAL FORWARD managed to provide first-class advice to both sides – during the conceptIion phase, the implementation phase and still today as a reliable sparring partner.

What is important in good reports?
Depending on the requirements of the respective stakeholders, reporting content can be quite diverse.
It is important for a report to focus on the most relevant dimensions and metrics. A report should not claim to be able to answer all conceivable questions. Good reports concentrate on a few very relevant questions with precisely defined KPIs and dimensions. Experience has shown that the integration of a comparison period, as well as a corresponding traffic light system, is helpful to be able to recognise changes as quickly as possible.
But most importantly, a report is a sufficient basis to achieve the business goals. However, analytical minds are required to regularly deal with the contents of the report, make deductions from it and act according to these deductions.
Which key figures should I look at regularly?
Unfortunately, there is no general answer to this question. The definition of the most relevant key figures naturally depends on your business model.
Do you primarily have non-recurring purchases, or is repurchase highly important in your business model?
Do you have a long decision-making funnel with many decision-makers and a product that needs explaining?
Or do your products meet an existing need in the short term?
Do you rely on a pure lower funnel mix of measures such as SEA, SEO and email marketing?
Or does your marketing mix consist of extensive wide-spread media in addition to the lower funnel marketing mix?
The selection of the right key figures is elementary to define corresponding optimisation fields. We are happy to support you in this.
How do I choose the right technology?
Let's talk about your ideas.
We are looking forward to your call or message.